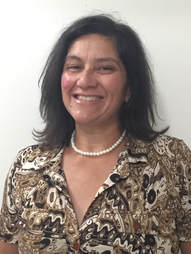 My name is Telma Rojas. I have been working with children and advocating for children for the past 30 years. I began my career as a preschool teacher and after 18 years I was promoted to Director. I have been trained and certified as an "Outdoor Specialist" and achieved NAEYC Accreditation twice as a Director.

In my free time I like to be in the Great Outdoors and be mindful of the stillness of nature. I also love to spend time with my pack of lovely dogs. I look forward to connecting with you soon.
---
Teacher ~ Candace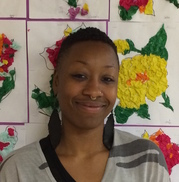 Hello ~ I am teacher Candace, I am a graduate of San Francisco State and a former student of Merrit College specializing in Early Childhood education. I have a passion for teaching and serving children; I have been working with children for more than 10 years and have worked with many different age groups and diverse settings. I am excited to have the opportunity to build relationships with each child and to be a part of their overall growth.

In my spare time I like roller-skating, biking as well as most outdoor activities. I am a musician who loves to play for fun in my free time.
---
Teacher ~ Yessica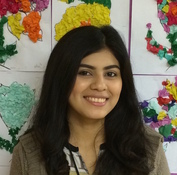 Hola! ~ my name is Yessica, I am currently enrolled at Merritt College to further my education in Early Childhood Education (ECE). I love to interact with children at all times. I like to teach them and learn from them.


---
Teacher~Maria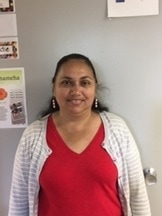 Hello!

My name is Maria Moreno and I was born in Mexico. I have two daughters and one son. My family is the most important thing to me. My daughters have given me two beautiful grand daughters whom I love to take care of. I graduated as an Early Childhood Development Teacher from Contra Costa College in 2010 and I have been working with kids since 2007. I enjoy seeing them happy and learning new skills. I do my best to guide them because my priority is to show you, as parents how much they are improving with their overall growth and development.

---
Teacher~ Shasta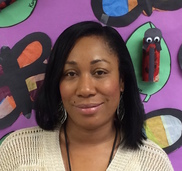 Hello, my name is Shasta. I am currently enrolled at Chabot College to further my education in Early Childhood Education. Taking these classes prior to working with kids allowed me to discover the passion hidden within me to work with children, I am humbled by helping others.

I am a foster parent through the Alameda County Social Services. I care for my 2 year old brother Nathan and my son Freddie. Working with students in the same age range as my children is a blessing; I have learned many positive methods from the teachers and students that I can take these lessons home to my family. I am ecstatic to be working in an environment that I am passionate about.
---
Teacher ~Lupe
Hello!
I am Teacher Lupe and I have been working in the Early Childhood Development field for nine years. Being a teacher was my dream ever since I lived in Mexico. I love teaching, it is my passion. I believe children learn through exploration by touching, tasting, smelling and being able to see colors as well as different kinds of materials. I spend my free time with my son who is 11 years old. We like to go hiking, swimming and sometimes we develop science projects together.


Teacher~ Fergie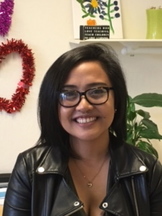 Hi I'm Teacher Fergie! I'm an aspiring childhood development major. Currently, I am in the process of completing my associates to transfer to San Francisco State. I want to further my education in the hopes of obtaining my Bachelors in Childhood development. In my spare time, I absolutely love baking and cooking. I look forward to working with your children and furthering their developmental progress.
---
Teacher~ Maddie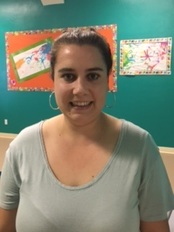 Hi I am Teacher Maddie. I was born and raised in the Bay Area. I have been working with young children for about seven months. In my spare time I like to bake, cook, hang out with my friends, and travel when I have the time. I look forward to watching the children learn and grow at Golden Gate Kids. See you at school!!!.
​
---
---
Golden Gate Learning Center 1450 6th Street Berkeley, CA 94710 | Phone: 510.525.4841